Everyone of us has infinite worth and our stories are unique. And at Compass Catholic Community, we see you – held in deep, unshakeable, divine love.
Watch these short clips to here from our young people about how they're journeying at Compass.
We've also put together some hypothetical student journeys to show how we journey with our young people at Compass...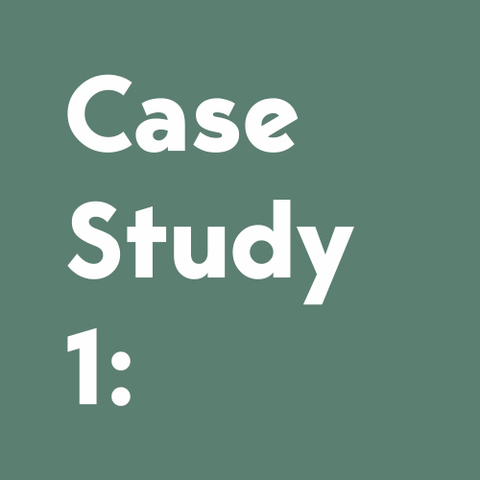 Nevaeh is a bubbly and bright 19 year old young woman with a beautiful 2 year old toddler. She hasn't been at school consistently since Year 10, and has only completed a handful of SACE credits. She dreams of having a job that could support her and her child, and of 'finishing high school' so her daughter will be proud of her.​
Nevaeh thrives in this environment! She loves the flexibility, and the fact that she doesn't have to waste her time with 'uniform detentions', 'assemblies' or 'home group'. She is grateful for the childcare available for her toddler, and appreciates that it is not only safe, but that her child is also learning while in care. She has found somewhere she belongs, is accepted and her successes celebrated.​
Through co-creation sessions with her Learning Faciliator, Nevaeh graduates in 1.5 years by undertaking the following journey.​

Introduction Chapter
Nevaeh is very independent, clever and switched on. She is able to grasp this opportunity from the beginning, but takes a little while to settle into the fact that she doesn't have to fix everything for everyone. ​
Once she finds an equilibrium, she identifies a clear pathway with her Learning Facilitator – she wants to get her SACE, and go to university to be a teacher.
SACE Chapter
Nevaeh is signed off for adult status from the beginning, and so begins to work on a project around improving the mental health of young mums. ​
Her Learning Facilitator packages this into a Stage 2 20 credit Community Studies subject, and Nevaeh is thrilled to bring together a group of young mums from the local area for a regular cooking session in the Learning Community's kitchen facility. ​
She builds on this for her Personal Project, which is packaged as her Research Project, and she creates a resource book for young mums who find out that they are pregnant unexpectedly.​
VET Chapter
Nevaeh quickly moves into a Certificate III in Education Support and completes enthusiastically. ​
She begins to volunteer her time at the local primary school where her daughter will go one day, and completes the rest of her SACE credits with recognition of this VET course.​
Wellbeing Chapter
Nevaeh benefits greatly from the positive psychology tools and focus that she experiences. ​
She begins to volunteer her time at the local primary school where her daughter will go one day, and completes the rest of her SACE credits with recognition of this VET course.​
Capabilities Chapter
Nevaeh identifies most strongly with the areas of exploring and developing 'moral, compassionate and ecological awareness' and 'spiritual awareness, inspired by faith'.
She speaks at length with the school chaplain and has wide ranging conversations, where her questions are encouraged and barriers to faith are broken down.
She participates in the end of year trip to Central Australia, to learn with and participate in the local community there. By the time Nevaeh leaves, she has experienced service and faith, and has allowed staff to pray with her. We are confident that she is on her journey with Jesus.​
Future Chapter
Nevaeh graduates with her SACE, her Certificate III in Education Support, and heads to complete a year of Foundation Studies at Uni SA.
She goes on to complete her primary teaching degree, and changes her family's story forever. She loves to return to Compass to share her story, and encourage other young people that they too can experience this.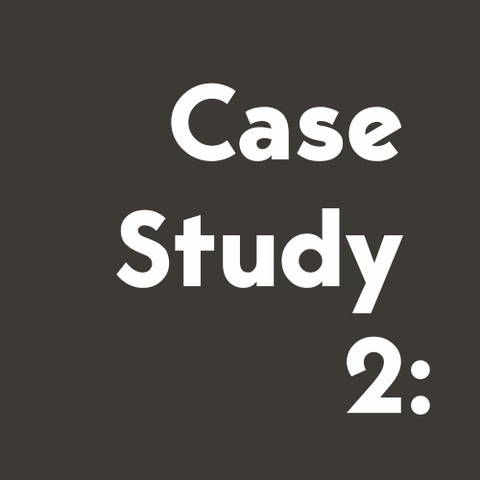 Michael is a 21 year old young man who struggles with his mental health and misuse of drugs. He likes to make things from wood, is good with his hands, and is a deep thinker.
He hasn't attended high school in any regular sense, and has no SACE credits. ​
He would like to move into a more positive space with his mental health and develop some skills to cope better, rather than using drugs.
He thinks he could 'work in construction' but doesn't have a clear idea of what that would entail.​
Michael takes a while to become a consistent attender. When he does attend, he engages enthusiastically. However, he struggles with getting up on time, and with his Learning Facilitator sets the goal to go to bed before midnight, so that he can be at Compass in time to share breakfast at 9am. His Learning Facilitator reaches out to him regularly in the evenings to encourage him to stick to his plans. Over time, trust is built, and Michael embraces that the Learning Community is for him, and that he can always return, even if he has a period of absence. We love him as he is, and we encourage him to more. ​
Through co-creation sessions with his Learning Facilitator, Michael graduates in 3 years by undertaking the following journey.​
Introduction Chapter
Michael is interested in construction and making things, and this is the base that his Learning Facilitator builds on. His first project that he co-designs is to make a skateboard rack for everyone to store their boards in while in the Learning Hub. ​
As his Learning Facilitator checks in with him and the other staff, it is clear that his literacy skills are very low, and that more intensive help is needed. It is decided that he cannot be signed off for adult status. ​
When he completes the rack there is great celebration, and the students love to use it. Michael identifies that it is the first time that he has ever completed something that he started.​
Capabilities Chapter
Through authentic, caring and strength-based conversations, Michael and his Learning Facilitator are able to come up with a plan for Michael to work on his numeracy and literacy through individual and group workshops. ​
This leads to the completion of compulsory components for Year 11 SACE over a 2 year period.
VET Chapter
As his literacy levels improve, Michael decides that he would like to start work on the Construction Stacked VET Credits, and this earns him a block of units, that are also entered as SACE credits. ​
This includes his driver's licence, which is a source of great pride for him. ​
After successfully completing this, he decides that he wants to complete a Certificate III In Wall and Ceiling Lining, and begins work on this, with one of the Learning Community VET partners.​
Wellbeing Chapter
Michael is initially resistant to work on his wellbeing or face the challenges of his drug use. But as he builds trust with his Learning Facilitator, and experiences the same safety and possibility-focus from all the staff, he is open to meet with a drug counsellor that Compass has on site twice a week. He learns what his triggers are, and puts a plan in place to stop using drugs. ​
He speaks with his Learning Facilitator regularly about this, and slowly overcomes the shame that he experiences from this part of his life. This also means that he is able to obtain a Mental Health Care Plan from a GP that Compass has a relationship with, and begins to see an external psychologist.​
SACE Chapter
Michael completes his Cert III in Wall and Ceiling Lining and the credits are applied to his SACE.
Our Partnerships Lead finds him a connection for an apprenticeship, and Michael decides to exit our Learning Community still needing some SACE credits. ​
We let Michael know that we are always here for him if he wants to complete his SACE at a later stage.​
Future Chapter
Michael begins his apprenticeship with his Cert III under his belt, and takes his Wellbeing tools with him. ​
He knows that he is always welcome to access help from the Learning Community, or the wider Village. ​
He drops in for time to time to patch holes in walls for us, and takes great joy in the fact that we are still using his skateboard rack.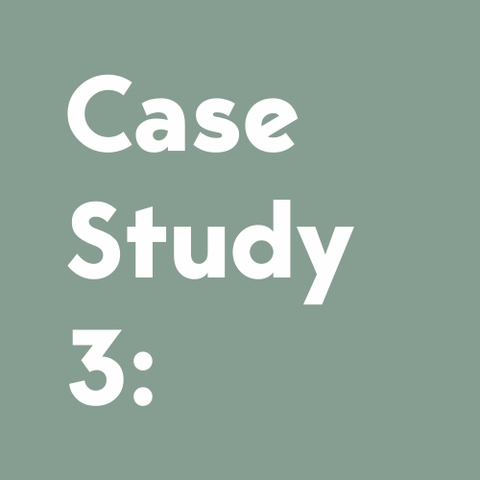 Riley is a 17 year old boy who has struggled to thrive at a mainstream school. His parents are very involved and very supportive, but aren't sure where to go next. Riley is not sure what he wants to do in the future, though he has completed some Year 11 and 12 subjects.
He is interested in gaming, and in artist activities, but lacks motivation and can suffer from depression.
Riley struggles with consistent attendance early on. He finds the adjustment to a more adult learning environment a challenge, and the difference in structure takes a little while to get used to. His Learning Facilitator works patiently with him, and connects with him regularly through text when he is not attending. When he does attend, the Learning Supporter, who loves to game, takes the opportunity to engage with Riley and the two develop an excellent rapport. This is the breakthrough that allows for conversation with Riley to start to build a program of where he wants to go next.
Through co-creation sessions with his Learning Facilitator, Riley graduates in 2 years by undertaking the following journey...
Introduction Chapter
Riley's mentor always brings the Learning Supporter into their sessions so that Riley feels most comfortable. Together, they begin to speak with Riley about what he might like to do next, what he wants to grow in. Expressing this is a real challenge for him, and so together, the staff members take a more active role in developing a 'Taster Program' for Riley. They package this into his PLP, as well as some literacy and numeracy compulsory credits, and Riley embraces the opportunity to visit the university, the TAFE, St Patrick's Technical College, Academy of Interactive Entertainment, as well as play music, try some painting, and do a stint of work experience with a local business contact. After this broad ranging experience, and conversation with the staff and his parents, Riley decides that a creative pathway is for him at Compass.
SACE Chapter
Riley works his way through several projects exploring what careers are available to him, what working in a creative industry would entail, and with support, joins a group project to help some local primary school students learn to play Minecraft. Over the course of his time with us, Riley's work is closely monitored and micro-credentialed and he works towards his SACE completion steadily. For his Research Project, he takes great joy in working with a local artist to create and paint a mural at a local community centre, and reflecting on the challenges.
VET Chapter
We partner with the Academy of Interactive Entertainment for Riley to start to work on various programs with them. His Learning Supporter goes with him initially to help him find his way in the class, but over time he is able to participate independently. The credits from this course are applied to his SACE also.
Wellbeing Chapter
Riley takes some time to warm to considering his wellbeing. Over time, and in relationship with the Learning Supporter and his fellow students, he starts to consider ways that he could journey forward with his depression. He accesses some professional mental health counselling with a partnering organisation, and begins to journal and reflect upon the ups and downs of life. He participates in the wellbeing opportunities at Compass more over time, as he feels more comfortable to share of himself.
Capabilities Chapter
Riley identified that he would like to build his ability to be 'self-aware, collaborative and socially adept'. His mentor and Learning Supporter encourage him to be deliberate with his time in the Maker Space when he is collaborating with other students, to work on his skills, reflect and try again. They work with him to scaffold the skills needed to improve in this area, and soon his peers are encouraging him with the progress that he is making. With help from his Learning Facilitator and the partnerships at Compass, he secures a part time job at the local supermarket, where he is supported to further develop his social skills.
Future Chapter
Riley leaves the learning community with his SACE, and decides to explore continues a Foundation Studies course at UniSA, with an eye on further study in the creative field. He knows that he has more tools in his tool box to help him in times of poor mental health and other struggles, and he also knows that he has capacity and talent that he can apply in different ways to get where he wants to go. Riley is very proud to have finished Year 12, and graduates with others at the end of the year.